Second Session of the Intergovernmental Negotiating Committee on Plastic Pollution
:
INC: Paris, city of plastic (solutions)?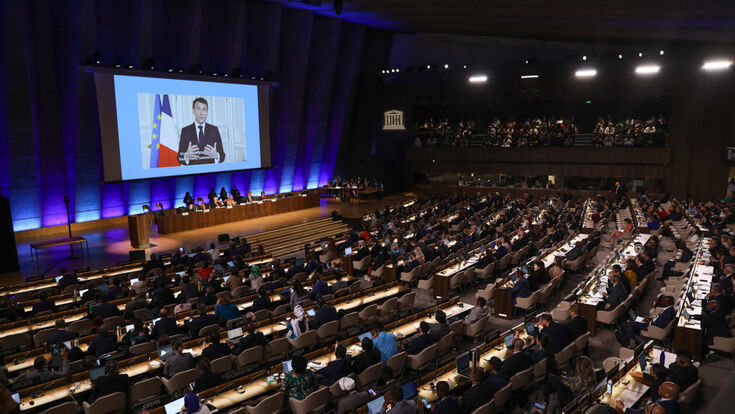 Instead of being the city of lights and love, these days Paris is transformed into a city of plastic solutions. Well, this is of course far beyond the truth as at the UNESCO premises many global conferences are held. Personally, I am only connected to the waste sector for less than four years. As I am so involved, it is for that reason funny to notice that I think everyone is aware of this important INC process. Nothing could be less true.

I had to explain many times at home why I was heading to Paris. It's obvious that the Climate Conferences get more attention but to be honest, beating plastic pollution is a very important issue to solve. So, one step back, why 'INC'?
What is the INC?
This second meeting is the next step in a process that started at the fifth session of the United Nations Environment Assembly (UNEA-5.2), when a resolution was adopted to develop an international legally binding instrument on plastic pollution, including in the marine environment.
In a way remarkable already in 2014, UNEP warned the globe in a report that plastic waste causes financial damage of 13 billion US dollars to marine ecosystems each year as concern grows over microplastics. Maybe the financial hook was not enough for action, maybe global health would do better?

The aim is to complete negotiations by the end of 2024 and create a global, legally binding plastics treaty. After an introductory INC-1 meeting in Uruguay, it is now time for Paris.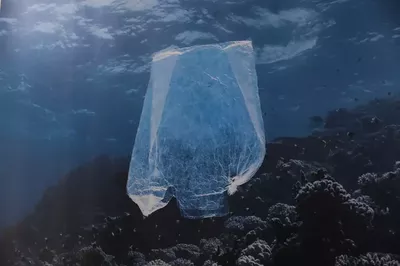 It's not an easy process but extremely important with the knowledge that, with increasing usage, less than 10 per cent of all plastics globally are recycled. The rest is dumped, openly burned, or disappeared in nature and oceans. Furthermore, we see that legislation is a key driver in reducing the current amount. Voluntary actions of the plastic industry or behaviour change campaigns at the consumer level are less effective.
It's not an easy process but extremely important with the knowledge that, with increasing usage, less than 10 per cent of all plastics globally are recycled.
The need to beat plastic pollution
Back to the meeting itself. It remains a wonderful mix of 2.800 people running around to meetings. Countries negotiate and other stakeholders network and try to bring their key messages to the stage. Key messages from the head of UNEP, Inger Anderson, were clear:

She was putting the plastics in a broader spectrum because 'the linear plastics economy is gushing pollution galore. Choking ecosystems. Warming the climate. Damaging our health. As ever with the triple planetary crisis – the crisis of climate change, the crisis of nature and biodiversity loss, the crisis of pollution and waste – people in the poorest nations and communities suffer the most.'
From her perspective, the following is crucial to beating plastic pollution which ISWA supports fully:
One, redesign products to use less plastic – particularly unnecessary and problematic plastics.
Two, redesign product packaging and product shipping to use less plastic.
Three, redesign systems and products for reuse and recyclability.
Four, redesign the broader system for justice.
It was disappointing that the first two days were used by procedural issues. Delegates found themselves in all-day circular discussions around the application of the draft rules of procedure, as well as on how to continue
Important side events
Besides the formal negotiations, official side events were organised. At the moment of writing, I see our President Carlos Silva Filho representing ISWA in a side event on 'enabling change at local, national and regional levels.

Around the official events, many side events were organised by partners. Representing ISWA I can only be very proud of how successful our own side event was perceived. Jointly organised with our French National Member ASTEE and the French Waste Partnership.

We introduced our messages about beating plastic pollution as systems thinking toward achieving the UN Sustainable Development Goals (SDGs):
Perspective 1: Reduce the volume of plastics
Perspective 2: Reduce the "Leakage" of plastics from mismanaged waste.
Perspective 3: Recycling markets often need to be created as recycled materials are still economically more expensive.

All details can be found on the ISWA website.
In 10 minutes the plenaries will start again, I am curious if the countries started working on the true objectives of the meeting already, I remain positive!