Chemical Recycling
:
New report: Can pyrolysis help fill plastic recycling gaps?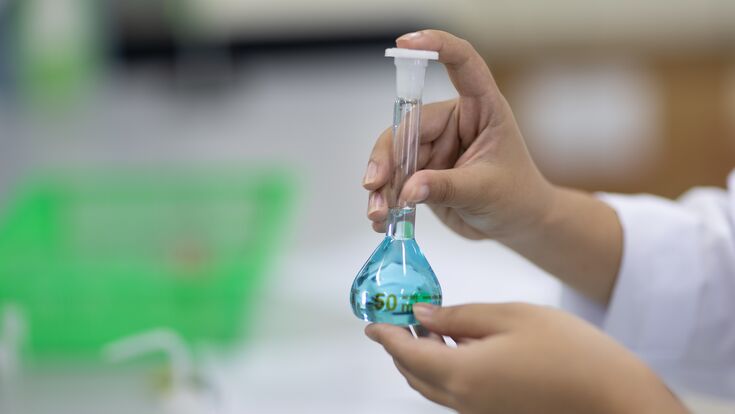 How to deal with all the plastic waste we are generating, that is a question the waste management industry asked themselves well before the pandemic caused even more waste than anticipated.

One option might be chemical recycling. But most recyclers do not regard this as economically feasible. Now the Alliance to End Plastic Waste (Alliance) has commissioned a study conducted by Eunomia Research & Consulting to look more thoroughly into the subject of advanced recycling or pyrolysis.

The report "Feedstock Quality Guidelines for Pyrolysis of Plastic Waste" lays out nine requirements for feedstock that would be suitable for pyrolysis. Pyrolysis is the process of breaking down plastic waste at high temperatures without oxygen to produce pyrolysis oil, which can be used in the production of new plastics as a replacement for fossil feedstocks. The process can target hard-to-recycle flexible polyethylene (PE) and polypropylene (PP). This complements mechanical recycling processes which focus on rigid plastics.
But pyrolysis operators require well-sorted, clean feedstock comprising about 85% polyethylene (PE) and (PP). Moisture limits of around 7% are recommended. Indicative thresholds for contaminants should also not exceed 15% in total, with additional limits on various categories. The need for robust collection and sorting systems to supply quality feedstock to both chemical and mechanical recyclers as part of a plastic circular economy is also emphasised in the study.

Also not all packaging especially multi-material films, are suited for pyrolysis. Overcoming this will require more circular design together with a transition to multi-material or more simple films that fulfil the requirements above, the report states.
Chemical recycling to complement mechanical recycling
"Improving our knowledge of feedstock requirements for pyrolysis can help progress the industry's understanding of how chemical recycling and mechanical recycling can work alongside each other," said Martyn Tickner, Chief Advisor of the Technical Solutions Centre at the Alliance. "Stakeholder groups ranging from packaging manufacturers to government agencies are interested in the potential of chemical recycling to add a new dimension to plastic waste recycling, with the expectation that the technologies will complement increasingly advanced mechanical recycling. We hope this white paper serves as a starting point for discussions between pyrolysis operators and material suppliers on the types of recycling systems and feedstock that need to be developed."
"Specification guidelines largely exist for mechanical recycling although final specifications are always agreed between the buyer and seller. The pyrolysis specification that resulted from the research is a guideline, and the technology providers and operators we consulted had slightly different requirements," said Sarah Edwards, Director of Eunomia Research & Consulting. "As the review was focused on pyrolysis, it is important to note that there are other advanced recycling technologies. As policy helps drive up recycling rate targets, understanding the specification of plastics that can be managed through other advanced recycling will be critical for sorters as well as mechanical recyclers."