Business Commentary
:
Ash Conditioning – A demanding application requires a robust solution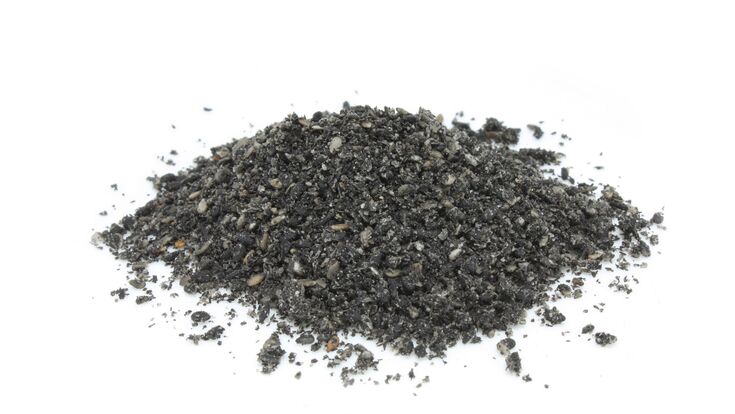 Ash conditioners combine dry ash and water/acidic liquors to produce a damp product that can be handled in a dust free state as well as neutralising the alkaline material. Although this makes the ash easier to handle, it brings its own challenges.
Know your material
An important part of solids handling is understanding the material. The insight gained through testing – ashes have low density and high friction – provides a useful basis for designing the equipment. Normally the impact of the equipment on the solid is given most consideration, however, many conditioned ashes are very hard wearing making material selection equally crucial.

Recently Ajax supplied Castle Environmental with an ash conditioner for its recycling plant. On the project Thomas Evans, project manager, said, "Installing the Ajax ash conditioner allows us to divert more waste away from landfill and meet our target of recycling more APCr."
APCr is an awkward, abrasive material that when conditioned can form a 'grinding paste'. To mitigate the effect on the conditioner Ajax used augers with paddles made from wear-resistant steel to increase service life. Another service-enhancing feature is employing bolt-on paddles, allowing each paddle to be easily replaced rather than the whole auger.
Ensuring Efficient Processing
When handling ash there are a few key issues. A good mixer will prevent dust from escaping to the environment, so sealing is vital. The introduction of the liquor and mixing with the ash are crucial. Most processors aim to balance PH, however, many mixers do not provide enough mixing. The design of Ajax's ash conditioners is based on Ajax twin screw mixers which offer very effective actions to ensure thorough mixing.

Lynemouth Power Station, UK has used Ajax's since 2016 to condition up to 30m3 of ash per hour. Luke Stephenson, engineer, said, "Ajax's ash conditioners have performed extremely well since being installed, helping us to efficiently process the ash produced from generating bioenergy. Processing ash, a very abrasive material, requires a robust solution. The design of Ajax's heavy-duty mixing screws makes them well suited to mixing ash while their paddles are simple to replace when required, ensuring maintenance time is minimised."

Screw-based conditioners provide a consistent method of both transfer and mixing the components. Homogeneity is achieved through the screws' design and how they work together. Each screw has a series of paddles critically angled and spaced for multiple mixing actions. Rotating the screws drives material forwards and in the region where the screws intermesh mixing is efficiently performed by simultaneously dividing, squashing and shearing the mixture multiple times along the length of the machine. To deliver the conditioning liquor Ajax uses spray bars, providing a controlled supply directly into where the mixing action is the most intense.
Cleaning Ash
Ash conditioners need regular cleaning particularly if left idle, retaining a material prone to setting. Mixers tend to have large capacity and to make the task easy for one operator. Ajax uses counterbalanced covers to allow easy access for washdown. Of course, safety is paramount so good interlocks on the access covers are provided.
Want to know about the research the use of ashes in cement production, read our article here!