Battery recycling
:
EU Council adopts new regulation on batteries and waste batteries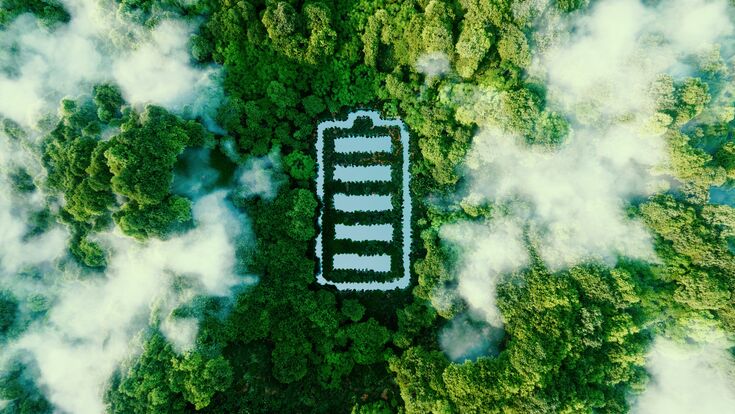 After reaching a provisional deal with the European Parliament back in December 2022 the European Council on July 10th has adopted a new regulation that reinforces sustainability rules for batteries and spent batteries. The regulation will address the entire life cycle of batteries - from production to re-use and recycling - ensuring that they are safe, sustainable and competitive.

The European Parliament and Council Regulation will apply to all batteries, including all waste portable batteries, electric vehicle batteries, industrial batteries, starting, lightning and ignition (SLI) batteries (mainly used in vehicles and machines) and batteries for light transport vehicles (e.g. electric bicycles, electric mopeds, electric scooters).
Stay connected - subscribe to our newsletters!
Batteries are key to the decarbonisation process and the EU's shift towards zero-emission modes of transport. At the same time end-of-life batteries contain many valuable resources and we must be able to reuse those critical raw materials instead of relying on third countries for supplies. The new rules will promote the competitiveness of European industry and ensure new batteries are sustainable and contribute to the green transition.
Teresa Ribera, Spanish minister for the ecological transition
Circular economy
The new rules aim to facilitate a circular economy by regulating batteries throughout their life cycle. The regulation therefore sets end-of-life requirements, including collection targets and obligations, material recovery targets and extended producer responsibility.

Collection targets for producers of waste portable batteries:
63% by the end of 2027
73% by the end of 2030
Specific collection target for waste batteries used in light vehicles:
51% by the end of 2028
61% by the end of 2031
Target for lithium recovery from waste batteries:
50% by the end of 2027
80% by the end of 2031, which may be amended by delegated acts depending on market and technological developments and the availability of lithium.
Mandatory minimum levels of recycled content for industrial, SLI and EV batteries:
These are initially set at 16% for cobalt, 85% for lead, 6% for lithium and 6% for nickel. Batteries will have to be accompanied by recycled content documentation.
Recycling efficiency target:
80% by the end of 2025 for nickel-cadmium batteries
50% by the end of 2025 for other waste batteries
The regulation stipulates that portable batteries incorporated into equipment should be removable and replaceable by the end-user by 2027, allowing sufficient time for operators to adapt the design of their products to this requirement. This is an important provision for consumers. Portable batteries will have to be replaceable by an independent professional.
Fair rules for all operators
According to a statement, the new rules aim to improve the functioning of the internal market for batteries and ensure fairer competition through safety, sustainability and labelling requirements.

This will be achieved through performance, durability and safety criteria, strict restrictions on hazardous substances such as mercury, cadmium and lead, and mandatory information on the carbon footprint of batteries.

The regulation introduces labelling and information requirements, including on battery components and recycled content, as well as an electronic "battery passport" and a QR code. In order to give Member States and market actors enough time to prepare, the labelling requirements will apply until 2026 and the QR code until 2027.