Recycling
:
Study shows: Valuable raw materials hidden in households due to lack of recycling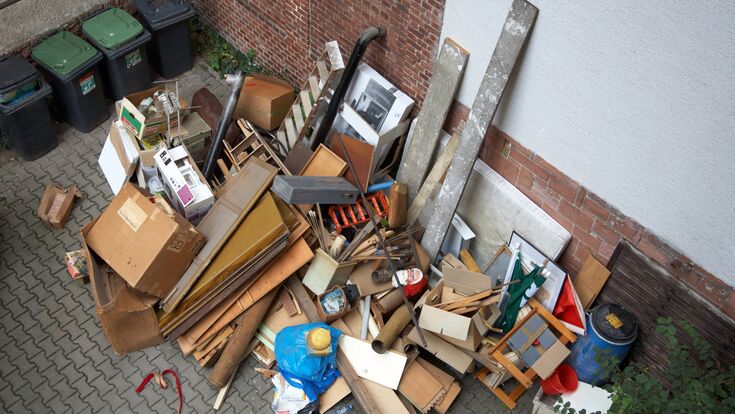 It is not only around Christmas that many items at home become obsolete because they have been replaced by new ones. But what happens to them? In a representative study* commissioned by the Association of Austrian Waste Management Companies (VOEB), 90 percent of the respondents confirmed that it is important to correctly separate, dispose of and then recycle all items that are no longer needed. This is important for reasons of space (47%), in the sense of an ecological circular economy (45%) and as a contribution to environmental protection (38%) and to saving energy (36%). In practice, however, only 20% of Austrians consistently part with everything they no longer need. Four out of ten respondents hoard mobile phones they no longer need at home.

"Items such as mobile phones contain valuable waste materials that we could recover through recycling," explains Gabriele Jüly, President of the VOEB. "They are then returned to the economic cycle as so-called secondary raw materials and form an important resource for the production of new products." Therefore, the VOEB calls on all Austrians to bring items that are no longer needed to separate collection or to appropriate used material collection centres.
Baby boomers are the better recyclers
The study shows that Gen Z tends to hoard more than the Baby Boomers. While only 12 percent of the younger ones actually dispose of everything that is no longer needed, twice as many older respondents (24%) confirm this. Digital natives mainly keep electronic devices such as laptops or PC accessories (36%), computer games (29%) and game consoles (26%), baby boomers only part with textiles such as bed linen or tablecloths more heavily (32% vs. 20% younger people).
Every second Austrian has an unused smartphone at home
Whether after Christmas or after the release of a new version - smartphones are often replaced but rarely disposed of. However, mobile phones contain valuable materials such as silver, platinum, copper, palladium, tantalum and rare earths. If smartphones and mobile phones are recycled, this makes it possible to retain 80 percent of the material value. It is encouraging that every second respondent donates old mobile phones via collection campaigns. Almost 38 percent save still working smartphones for emergencies, another 20 percent forget broken or old mobile phones in the drawer.
VOEB study shows intention-behaviour gap in recycling
In the intention-behavior gap, people act contrary to their attitude. For example, the study clearly shows that recycling is important - nine out of ten Austrians agree on this. But only 20 per cent regularly dispose of old items, thus enabling a true circular economy. "This is deeply human," Jüly explains. "The so-called 'Attitude Behaviour Gap' describes the fact that it is not always easy to live in accordance with one's own ideals. Those who can motivate themselves to do so should simply use the turn of the year as an opportunity to part with old items. No matter whether you donate them, sell them, dispose of them or earn some extra money. That would definitely be a meaningful New Year's resolution."
Old electrical appliances - a fire hazard
According to the survey, when old products are recycled, it is for different reasons. These can be of a personal nature (more space, feeling liberated), have a financial background (saving energy) or to do something good for the environment (conserving resources). For many households, however, the safety issue is not insignificant, because those who hoard products with built-in lithium batteries are literally living in a fire hazard. Old lithium batteries in particular tend to explode when exposed to friction.
Smartphones in residual waste is a no-go
Five percent of the Millennials surveyed said they dispose of old mobile phones in the residual waste. Jüly issues an urgent warning: "This is simply frightening and not only a danger for everyone at home, but also for waste management companies, as friction can occur during transport or recycling processes and operations, triggering dangerous explosions and fires." Whether in toys, laptops, smartphones or e-cigarettes, fire devils are hiding everywhere. "Devices with lithium batteries must only be disposed of in shops or at waste material centres," says Jüly.
*Current, representative study:
On behalf of VOEB, the market and opinion research institute Marketagent surveyed a total of 500 Austrians aged between 14 and 75 between November and December 2022 on the topic of recycling and clearing out at the turn of the year.
Generations at a glance:
Baby Boomers: 1946 - 1964
Millennials: 1980 - 1993
Gen Z: 1994 - 2010