Tracking waste management infrastructure
:
New EPA infrastructure map: agency seeks feedback on tracking tool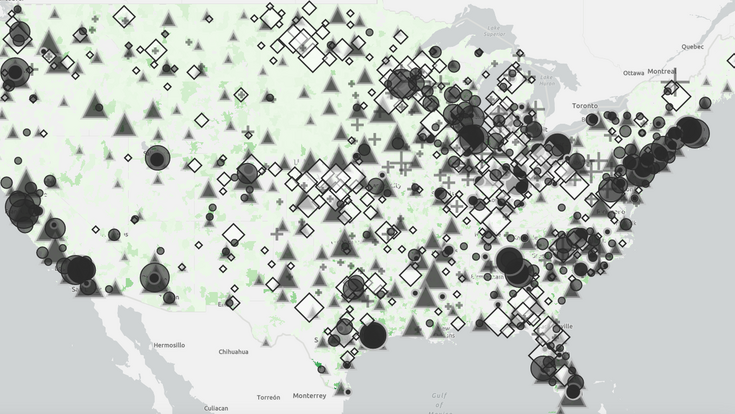 The US Environmental Protection Agency (EPA) recently released an interactive infrastructure map that tracks per capita generation and recycling of post-consumer materials and other relevant market factors.
The map is part of a broader EPA effort to support the National Recycling Strategy, a master plan published by the agency in 2021 to guide the country towards a 50% recycling rate by 2030, as well as addressing wider issues of climate change, environmental justice and circular economy initiatives and the Bipartisan Infrastructure Act.
With this map, EPA aims to provide a comprehensive resource for understanding post-consumer materials management opportunities. This first version of the Recycling Infrastructure and Market Opportunities Map, as it is called, can help develop and strengthen primary and secondary end markets for materials, support cleaner communities by reducing the amount of plastic and other waste entering landfills, and provide opportunities to address climate change by diverting more materials from landfills. This tool visually presents data estimates from all stages of the recycling process, including generation, collection, sorting and end-use.
Stay connected - subscribe to our newsletters!
The map provides locations of 15 different types of recycling and other municipal solid waste infrastructure, including
Material recovery facilities.
Anaerobic digesters.
Composting facilities.
Electronics recycling facilities.
Glass recycling facilities.
Glass secondary processors.
Municipal solid waste landfills.
Metal recycling facilities.
Paper recycling facilities.
Plastics recycling facilities.
Textile recycling facilities.
Tyre recycling facilities.
Transfer stations.
Wood recycling facilities.
Wood secondary processors.
The map also includes estimated tonnes of materials generated and recycled by postcode and material type.
The agency is seeking public comment on the map until 16 June. Users can submit their public comments through the Federal eRulemaking Portal using this docket.