Renewable energy
:
Solar-powered shredder transforms waste-to-energy plant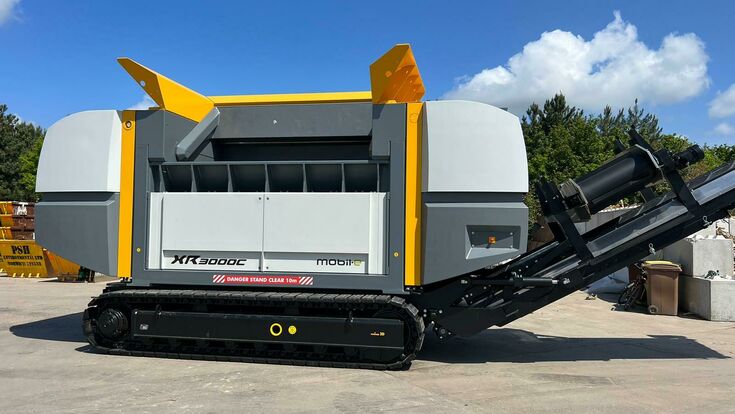 Norwich-based PSH Environmental Ltd has announced a pioneering new project to turn waste into a renewable energy source using only solar power.
The news follows a significant reinvestment in a new 12,000ft² building, a 40% extension to the yard, a new washing plant, a solar system and a UNTHA XR3000C mobil-e shredder at the heart of the facility.
Capable of processing a range of difficult waste materials for alternative fuels, the electrically powered XR3000C is run entirely on solar energy generated on site by PSH Environmental.

A 90mm screen processes Grade C wood into a homogeneous biomass product for a local energy plant, while a 130mm screen can be changed in just 15 minutes to enable PSH Environmental to reduce the density of other skip, bulky and C&I waste for RDF.

The flexible shredder can also handle other bespoke products - even those traditionally considered uneconomical to shred or too difficult to handle.

The plant is now capable of processing 40 tonnes of material per hour, equivalent to 80,000 tonnes per year.
Stay connected - subscribe to our newsletters!

Sustainable solutions
Commenting on the project, PSH Environmental's director Daniel Parker said: "There will always be waste, and it's up to us to process it in the most efficient and sustainable way — that is what we are aiming to achieve here at PSH Environmental. Running a 38-tonne shredder entirely off solar power may seem far-fetched, but we've proven it's possible."
Discussions with UNTHA began at a shredding demonstration in Lancashire in 2021.
"We've been collaborating with UNTHA UK for almost two years on this project — once you see the machine in action, you know exactly why you need it," continued Daniel.

"From experience, once you press the start button on a shredder, they're on a route to self-destruct — I mean look at what you're trying to tackle with them. But with the UNTHA XR3000C, you can see it is built to last. This is high-quality engineering at its finest, and the level of craft that has gone into manufacturing such a robust and refined machine is outstanding."
The environmental credentials of PSH Environmental's progressive project are further enhanced by the company's 'Clean Up to Green Up' campaign in association with Norfolk Wildlife Trust. This sees £1 from every skip hire donated to the restoration of one square metre of arable land to ancient woodland. With customers able to visit the site to see where some of their money has gone, this supports the sustainability conscience of the supply chain while ensuring continued reinvestment in the county and the countryside.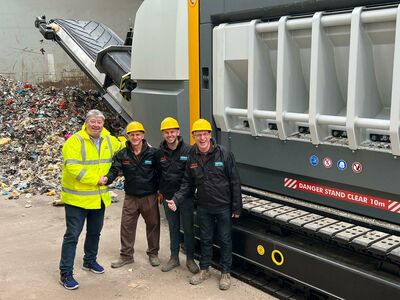 Daniel concluded: "We are PSH Environmental and we take our name seriously — we can't simply talk about caring for the environment, we have to make sure we do. The waste industry is constantly evolving and you cannot stand still. Hopefully this project shows just how progressive waste processing can be."