Workplace survey
:
Veolia amongst top 40 of Sunday Times Best Places to Work 2023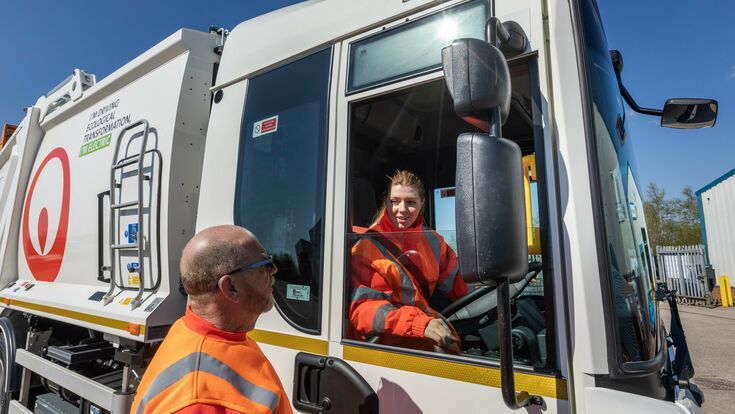 The Sunday Times has announced the UK's Best Workplaces for 2023. The national survey of workplaces recognises and celebrates the UK's best employers, recognising the best workplaces for women, the LGBTQIA+ community, disabled workers, ethnic minorities, younger and older workers and wellbeing.
Global resource management company Veolia has been listed as one of the top ten "very big" companies to work for and highly commended as an employer for the over 55s. These awards recognise organisations with the highest levels of employee engagement and wellbeing, as measured by this year's in-depth employee surveys, and are only awarded to companies that meet strict engagement criteria.

This recognition marks the success of Veolia's extensive programmes for its employees, covering employee experience, purpose, inclusion, diversity and well-being. These have been developed in line with the Multifaceted Performance (MFP) framework, which focuses specifically on what makes a difference to stakeholders and how this is measured against the five performance areas: commercial, environmental, economic, human resources and social. This enables each team to contribute in a tailored, impactful way that aligns with the MFP framework and supports the company's purpose of environmental transformation.
Interested in industry updates? Subscribe to our newsletters!
Commitment to Society
Commenting on the prestigious award, Beth Whittaker, Chief HR Officer, Veolia Northern Europe, said: "I'm delighted that Veolia has been recognised in the Sunday Times Best Places to Work Awards which shows what our people think of Veolia, and demonstrates our commitment to our people and society at large.
"We see that our people are engaged and passionate, our work is important and innovative, and our impact is vast and vital. The strength of our shared purpose is what gives us all the same drive for our work: no matter whether delivering sustainable solutions to our customers on the ground, or supporting innovation in our corporate teams.
"It's through living our values that we bring our purpose of ecological transformation to life – all while making Veolia an inclusive and supportive place to work."

In the UK, Veolia designs and delivers innovative solutions for water, waste and energy management. Through its three complementary businesses, Veolia helps to develop access to resources, conserve existing resources and replenish them.