Acquisition
:
Veolia expands its recycling and waste management activities in Germany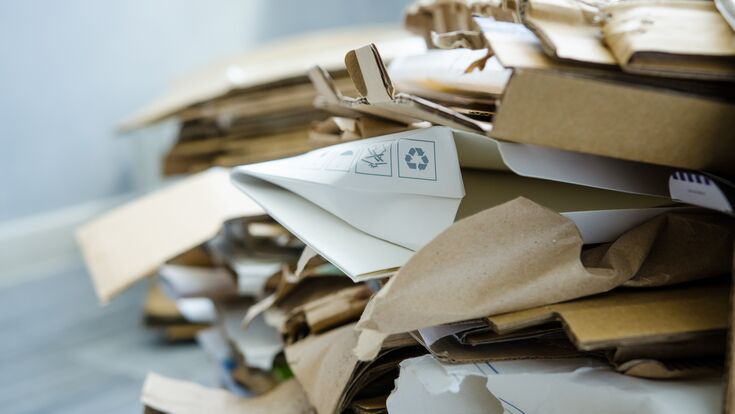 According to the company Veolia Umweltservice GmbH has signed an agreement with Friedrich Hofmann GmbH. The transaction will expand Veolia's activities in the waste management market, particularly in the area of recovered paper. Upon completion of the transaction, Veolia will be a full service provider to the paper industry. Back in December last year, Veolia expanded its organic waste recycling capacities in Germany by acquiring Schradenbiogas GmbH & Co. KG.

The transaction also includes activities along the value chain of the waste management industry in Franconia and Bavaria (services for dual systems, municipal services, collection of hazardous, commercial and industrial waste) and will add around 30 sites to Veolia's existing network. Friedrich Hofmann GmbH is an owner-managed, medium-sized group of companies with around 1,000 employees.
"The acquisition underlines our ambition to be at the forefront of the ecological transformation of the waste management and recycling industry in Germany. It strengthens our offering in the area of collection, sorting and recycling of recyclable materials. By taking over the activities of Friedrich Hofmann GmbH, we are expanding our geographical presence in Franconia and Bavaria. With the national and international recovered paper business, Veolia also becomes a full-service provider for the paper industry to support its decarbonisation and sustainable growth," explains Matthias Harms, CEO of Veolia Germany. "We are committed to ensuring continuity in the development of the newly acquired companies, which have an 80-year history in Germany."
"The family is very pleased with the agreement that has now been reached, in which the long-term perspective for our employees and the sustainable further development of the Hofmann Group companies in particular played a major role," said Jürgen Hofmann.
The takeover is still subject to the approval of the relevant competition authorities. In December 2022 Veolia had to sell Suez Recycling and Recovery UK Group Holdings Ltd. back to rival Suez under antitrust remedies.