Food Waste
:
New report says EU wastes more food than it imports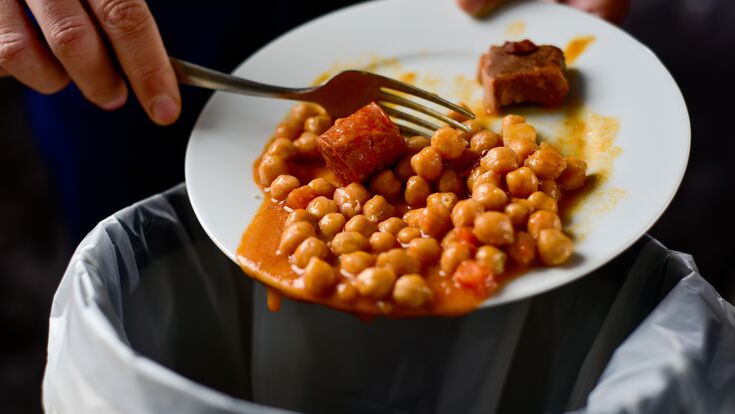 In 2021, the EU imported almost 138 million tonnes of agricultural products, costing €150 billion. At the same time, the report 'No Time to Waste', based on the most up-to-date sources, estimates that the EU wastes 153.5 million tonnes of food each year. This figure is nearly double previous estimates, due to better availability of data on food wasted on farms. Official EU figures still exclude most on-farm food waste from EU member state measurement and reporting.
The sources of food waste are:
Primary production: 89.8 million tonnes.
Processing: 15.4 million tonnes.
Wholesale and retail: 5.3 million tonnes.
Food service: 10.5 million tonnes.
Households: 32.5 million tonnes.
Food waste costs EU businesses and households an estimated €143 billion a year and causes at least 6% of the EU's total greenhouse gas emissions. An estimated 20% of EU food production is currently wasted. Halving EU food waste by 2030 could save 4.7 million hectares of agricultural land.
Call to fight food waste
In light of this, an international movement of 43 organisations from 20 EU countries issued a joint statement calling on the EU to introduce legally binding targets for member states to cut EU food waste from farm to fork by 50% by 2030, within scope of current reporting, and review extending reporting to cover all on-farm food waste. The signatories include NGOs Feedback EU, the European Environmental Bureau and Zero Waste Europe, food waste businesses Too Good to Go and OLIO, and members of the EU Platform on Food Losses and Food Waste – the EU's official advisory body on food waste.
Commission due to make proposal legally binding
The 2018 revision of the Waste Framework Directive introduced a legal obligation for EU member states to measure their food waste from 2020 onwards, and report this to the Commission. It also obliged theCommission to examine this food waste data, with a view to "considering the feasibility of establishing a Union-wide food waste reduction target to be met by 2030 on the basis of the data reported by Member States" by 2023. Member states submitted this food waste data to the Commission and the 2020 data is expected to be published in late 2022. However, this measurement excludes food left unharvested or used on farms, in line with the delegated decision on food waste measurement and reporting.
The Commission is due to make a proposal for legally binding food waste targets for EU member states later this year, with formal adoption by 2023. Negotiations with the European Parliament and Council will then decide on the ultimate targets. If adopted, this will be the first legislation of its type in the world.