EU recycling targets
:
Austria is a model country for recycling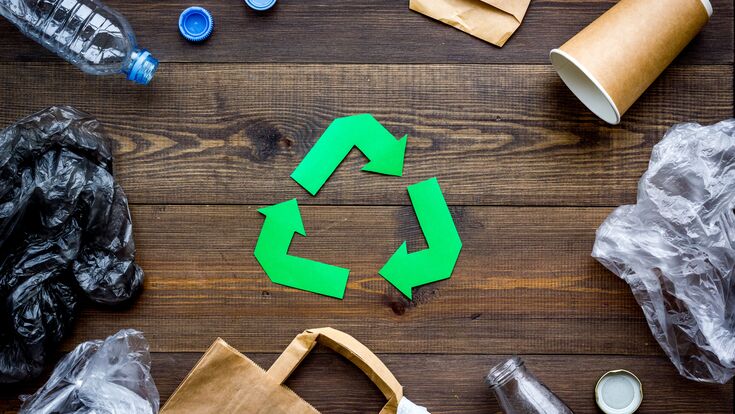 Austria is a recycling model country. This was stated recently by the EU Commission in an "early warning report", which examines which Member States are in danger of missing the waste targets set for 2025. Austria - along with Belgium, Denmark, Germany, Italy, Luxembourg, Slovenia, the Netherlands and the Czech Republic - is in the third of the states that are "on track to meet the 2025 targets".
These targets, set in the context of a transformation to a circular economy, stipulate for 2025 that at least 55 percent of so-called municipal waste (waste from households and similar waste from businesses) be recycled and prepared for reuse. In Austria, the recycling rate for municipal waste was already 62.2 per cent in 2020.
Like our content? Subscribe to our newsletters!
Austria ahead of EU targets
Of the packaging waste, 65 percent must be recycled. Here, the recycling rate in Austria in 2020 was still just below this at 63.7 per cent. In addition, there are material-specific targets for the recycling of packaging waste (75 percent for paper and cardboard, 70 percent for glass, 70 percent for packaging made of ferrous metals, 50 for aluminium, 50 for plastic and 25 for wood). Only in the case of plastic packaging does Austria have a real problem: in 2020, only 25.3 per cent was recycled in this country. Here, the quota would have to be doubled in one and a half years.

In contrast, the domestic waste incineration rate (35.7 percent) is far above the EU average of 27 percent. Austria's landfill rate for municipal waste, at 1.8 percent, is also already far below the EU's "landfill target" for 2035 to reduce the amount of landfilled waste by 10 percent of the total amount generated.
Pandemic affected recycling rates
For the 18 Member States that are at risk of not meeting their municipal waste targets, the Commission is making concrete recommendations in the area of waste management. Ten of them are also in danger of missing the target for recycling all packaging waste.
The covid 19 pandemic has had a negative impact on recycling activities, as has the rise in energy prices in some countries, they say. However, most EU countries have implemented or are in the process of implementing waste reforms to improve recycling rates, the report praises.
According to the data, Europeans generate an average of 530 kilograms of municipal waste per person per year. Across the EU, about half of this is recycled or composted and 23 percent is landfilled. Of the nearly 80 million tonnes of packaging waste generated annually in the EU today, slightly less than two-thirds (64 per cent) is recycled, with 75 per cent for paper, cardboard and metal packaging and less than 40 per cent for plastics.