Plastic recycling
:
Fully recyclable fiber composite plastics for the circular economy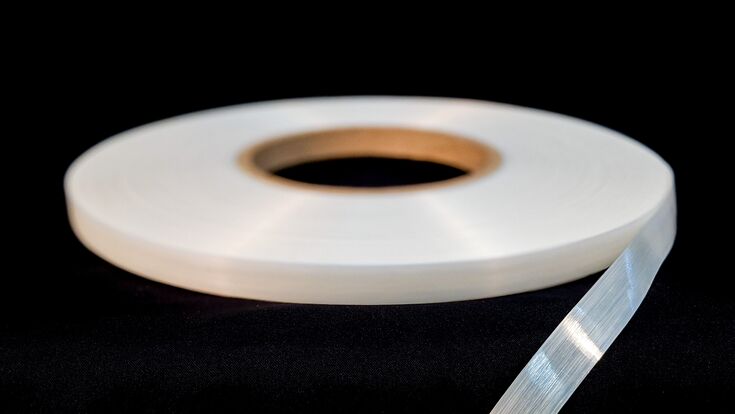 Plastic pollution is a pressing global issue. The EU is actively working to transform the plastics industry into a circular economy for climate neutrality. The All-Polymer project aimed to develop fully recyclable fiber-reinforced plastic products using innovative thermoplastic unidirectional plastic fiber reinforced tapes (UD tapes).
Advancing circular economy with recyclable fiber composites
The All-Polymer project focused on upgrading secondary plastics with UD tapes, enabling the creation of fully recyclable plastic products. A+ Composites GmbH supplied a range of fiber-reinforced plastic tapes, including an exceptional UD tape made entirely of Polyethylene fibers and matrix. The project collaborated with the universities of Koblenz and Kaiserslautern to conduct material and sustainability studies, ensuring a holistic approach.
Related article: Innovative product cycles for a circular economy
Prototype applications and sustainability analysis
During the All-Polymer project, prototypes were developed in three key sectors: packaging, construction, and automotive.
Infinex Holding GmbH through its subsidiary Interplast Kunststoffe GmbH contributed a volume-reducible container from the packaging industry, which can be folded to occupy a fifth of its original space when unloaded. Life cycle analysis revealed that such reusable containers are more ecologically advantageous than disposable cardboard containers after just 18 cycles.
Hahn Kunststoffe GmbH introduced a prototype plank made entirely of plastics from post-consumer waste. The UD tapes enhanced its strength, enabling increased support spacing and reducing the need for joists during installation.
Furthermore, the collaboration with Röchling Automotive SE, an associated partner of the All-Polymer project, introduced an innovative approach using glass fiber-reinforced polypropylene UD tapes on D-LFT polypropylene glass fibers. This combination allowed for targeted application of the tapes to critical areas, resulting in significant reinforcement of those specific regions.
The use of UD tapes opens up possibilities for precise placement, enhancing component performance. The automation potential of UD tapes streamlines production and optimizes recyclable fiber composite plastics' utilization.
Like what you read? Subscribe to our newsletters!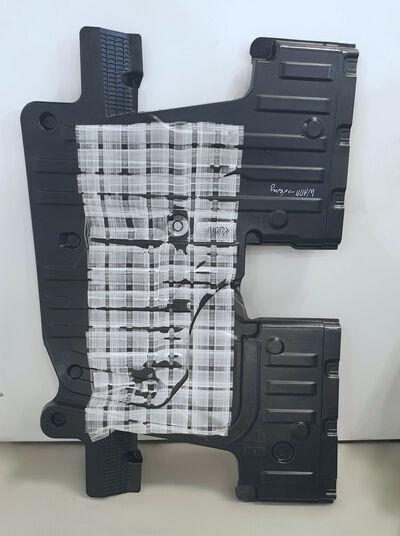 Achievements and transferability
The All-Polymer project achieved significant improvements in the technical parameters of prototypes made from secondary plastics, successfully adding value to these materials. The process and material developments demonstrated the potential for series production, not limited to the project's specific applications and industries but also applicable to various other plastic products.
Tape laying and hot pressing techniques enabled the integration of UD tapes into series production processes with minimal modifications, facilitating their immediate use in multiple applications employing this technology.
Related article: Project praxpack – making e-commerce more sustainable by reusable packaging
Environmental benefits and a path to a circular economy
Life cycle analysis revealed that CO2 emissions are primarily driven by energy consumption during production. By transitioning to renewable electricity, CO2 emissions of the reusable plastic system can be reduced by an impressive 93%. Taken together, the findings demonstrate that regenerative reusable plastic systems may outperform conventional disposable solutions after just a few cycles.
The achievements of the All-Polymer project provide a solid foundation for manufacturing companies to significantly reduce their consumption of primary plastics. Moreover, the transferability of these advancements to numerous other applications showcases the project's potential to unlock a new product spectrum, characterized by resource efficiency and sustainability.
Conclusion
In conclusion, the project's success in developing fully recyclable fiber-reinforced plastic products is a major step towards an effective circular economy, inspiring companies to evaluate and adopt more sustainable manufacturing processes.