Is wood recycling the answer to the timber shortage?
:
Wood Recycling is going strong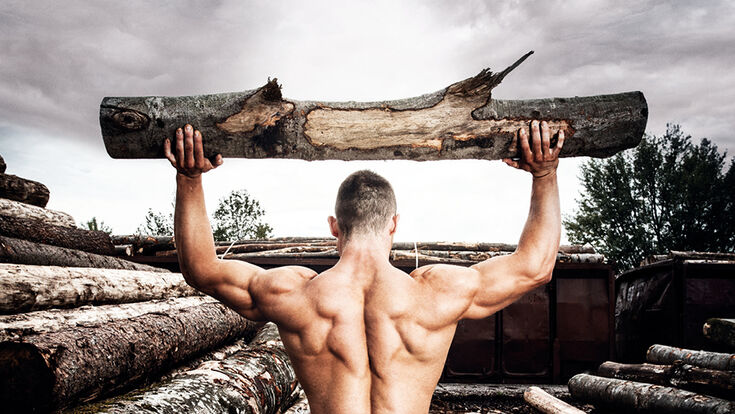 Wood is especially popular these days – as a building material but also for the production of furniture. But new wood is increasingly difficult to come by.

The reasons for the situation on the timber market are manifold. One is the Russian-Ukrainian war, but even before that the situation on the timber market was extremely tense. Due to the global construction boom, China and the USA were among the countries to launch far-reaching economic stimulus programmes, and thanks to a growing interest in DIY also caused by the pandemic, the demand for wood surged to new heights in 2020 and 2021. As did the prices.
Extreme forest damage caused by drought, storms, forest fires and pest infestations such as the bark beetle are exacerbating the timber shortage problem.
In connection with the war in Ukraine, there are also different reasons for delivery bottlenecks such as the reciprocal sanctions between Russia and the EU. European market participants are not allowed to make purchases from Russian individuals and companies that are on the European sanctions list. Russia, for its part, had already imposed an export ban on softwood logs in 2021, which has now been extended to veneers and hardwood logs.
The EU has also imposed trade restrictions on Belarus, including on timber products. A lot of sawn softwood, wood for packaging purposes and pallets come from there.
Container ships in traffic jams
There are massive disruptions in supply chains around the world. According to the Kiel Trade Indicator of the Kiel Institute for the World Economy, around 12 per cent of all goods shipped worldwide are currently in congestion and can therefore neither be loaded nor unloaded. "An end to congestion in container shipping is currently not in sight. While long queues have been observed off Shanghai, for example, in the past, this is very unusual for the North Sea. For Germany and the EU, this affects overseas trade in particular, especially with Asia, from where consumer electronics, furniture or textiles are delivered," says Vincent Stamer, Head of Kiel Trade Indicator.
"In contrast, the situation in North America is easing. The pandemic-related high demand for consumer goods in the USA has eased, and the traffic jam in front of the port of Los Angeles has dissipated. This relieves the pressure on transport routes, and freight costs from Asia to the west coast of North America have fallen by almost half since the beginning of this year. Freight rates on the way from Asia to Northern Europe, on the other hand, are still six times as high as they were two years ago," continues Stamer.
Need for recycled wood
Unsurprisingly, the interest in recycling waste wood is now increasing. "Around 15 to 20 per cent of the global waste stream is wood content," says Jose Matas, Segment Manager Wood at recycling specialist TOMRA. "But then we need to separate the different types of sources. There is construction and demolition and then there is the mixed waste that comes from the municipalities. Here the wood content will be reduced to maybe a maximum of 10 per cent, so 20 to 25 per cent is construction and demolition." The recycling rates vary significantly from country to country. In Germany more than 70 per cent of the wood is recovered, while in the US, one of the biggest residue producers, it's only 15 per cent. "In the California region there is a trend to use recycled material not only for biomass but for products. But they are still in the very early stages," says Matas. Some Asian countries, like Japan and South Korea, are also starting to recycle wood. But there is virtually no information about China. "We know they are one of the biggest producers, but they don't seem to be very concerned with environmental topics," Matas says, adding that it comes down to legislation: "When the legislation is strong there are higher rates of recovery. When there is no legislation or the legislation is soft, there is just a small percentage that is recovered."
"Recycling technology is constantly evolving," says TOMRAs Tom Eng in our exclusive interview. Read here!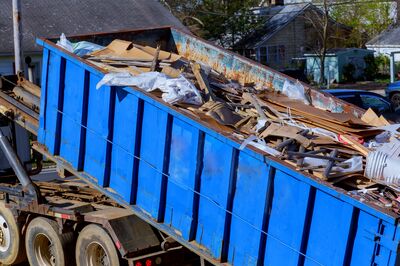 The majority of the recovered waste wood is shredded. "This is necessary when you want to process it further. You can use the shredded wood for animal bedding or insulation. Still, most of it is used for energy generation (secondary fuel). Wood chips are burned directly or in the form of briquettes or pellets," explains Erik Hagen, Sales Director at waste processing specialist WEIMA.
There are different shredding solutions for different needs:
Single-shaft shredders for universal use to achieve output sizes from 10-100 mm
Four-shaft shredders for long and bulky parts, also with output sizes from 10-100 mm
Breaker/crusher for pre-shredding, output sizes from 200-400 mm
Granulators and hammer mills (secondary shredders), output sizes from 1-10 mm
Wood waste is often bulky, difficult to handle and it comes with nails, screws or hinges and is often contaminated with paint or is attached to plastic or metal parts, which majes proper treatment difficult.
Eric Hagen, WEIMA
Challenge for recyclers
Wood waste often comes as mixed residue. Natural wood is mixed with what comes from the industry, from furniture. "Wood waste is often bulky, difficult to handle and it comes with nails, screws or hinges," says Hagen. "It can be contaminated with paint or other finishes. Or it is attached to plastic or metal parts (composite products), which makes proper treatment difficult."

This also explains why most of the recovered wood is ultimately used for energy generation. Better sorting solutions open up the possibility to use recovered wood for new products. "Thanks to artificial intelligence and deep learning, we are now able to sort different woods by type," says Jose Matas. "If you are able to sort the wood by different types, each type of wood can be used for a different application."
Interested in the topic of recycling bulky waste? Read our article on C&D waste here!
Deep learning
Deep learning technology is one of the most advanced forms of artificial intelligence and it works in the same way that a human being learns. If you want to train a person to do manual sorting, first of all you need to show this person the different materials they need to sort – processed and non-processed wood, then refining within the groups, for example melamine, and then going even further with different colours, different sizes and different typologies. "For each type of wood you need to train the machine with thousands of pictures; the more the better," Matas explains. "Then you need to do testing to see if the sorting was good." In this training phase a neuronal network is developed. "The machine will automatically define all the products and will sort them by the typology that you have predefined." It takes more than half a year to develop each application for this deep learning. This will be done by TOMRA. After that, the machines can be installed at the recycling plant. On site the engineers program exactly the typology of input material.

There is a trend in all the traditional industries to start implementing optical systems. The advantages in recycling are twofold: on the one hand they protect the equipment, since impurities in waste wood might damage it. On the other hand they increase the performance because optical sorters allow a recovery rate of nearly 100 per cent of waste wood.
"With each tonne of wood we are not burning but recover and use for new products, we are helping the environment," says Matas. "There is a lack of wood and it is really a pity to use fresh wood for this kind of application. Whereas on the other hand, there are huge quantities of wood that are not recycled."
Solutions for Wood Recycling
Deep Learning

Category: Advanced waste wood sorting with deep learning technology


Challenge: Sorting wood chips by material type (non-processed wood, plywood, MDF) Solution: TOMRA's deep learning technology to identify and sort wood chips based on material type. GAIN, an add-on technology for the TOMRA AUTOSORT™ unit, uses artificial neural networks trained with thousands of labeled images to classify different kinds of wood chips. The deep learning-based technology makes it possible to sort Wood A/B, MDF, plywood and more. Plant operators can also define different combinations of materials they want to sort.


Company: TOMRA


Country: Germany


Website: www.tomra.com

Foto: TOMRA

Customized Shredding

Category: Stationary processing Systems


Challenge: 1. Produce a 0 – 300 mm pre-shredded product, 2. A finished 0 -100 mm chip size, and finally to fit the entire system into the existing limited processing building.


Solution: In this customised waste wood processing plant, untreated waste wood is processed into high-quality biomass fuel. The plant sets standards in minimising dust emissions (without a filter system). Optionally, the plant can be operated without high-speed shredding, which guarantees cost minimisation in terms of wear, maintenance and energy consumption!


Company (Manufacturer): HAAS Recycling-Systems Company

(Customer): WERNER RC GmbH /CUP Recycling GmbH


Country: Germany


Website: www.haas-recycling.de

Foto: Haas Recycling

High speed shredding

Category: Industrial shredders for wood waste


Challenge: Shredding of mixed bulky waste wood from households, industrial waste or composite wood waste including metal hinges, screws, nails etc.


Solution: WEIMA provided customers with a broad range of industrial wood shredders. E.g. WEIMA WLK 1500 and W5.22 single-shaft shredders with up to 500 mm rotor diameter and 2.200 mm working width. Together with sorting and conveying technology, waste wood is shredded down to 20 mm.


Company: WEIMA


Country: Germany


Website: www.weima.com

Foto: WEIMA

Category: optical sorting system….) – wood waste recycling

Challenge: poor availability of fresh wood in Italy, shortage of high-quality recyclable wood, impurities in wood waste recycling

Solution: sorting concept in which impurities are removed in three steps, optimum sorting quality

Company: Steinert GmbH – UseCase: Fantoni Spa

Country: Germany/Italy

Website: www.steinertglobal.com

Foto: Steinert