Plastic Waste
:
The top plastic polluters 2022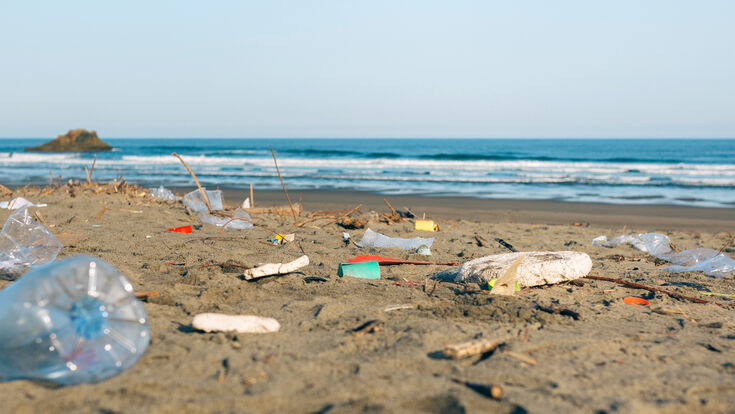 The Coca-Cola Company, PepsiCo and Nestlé are ranked as the world's top plastic polluters for the 5th consecutive year according to Break Free From Plastic, whose latest global Brand Audit report also charges the same leading plastic polluters for fueling the climate crisis.
Since 2018 the NGO has collected data via citizen science waste collection. According to the non-profit organisation, 14,760 volunteers in 44 countries conducted 397 brand audits across six continents in 2022. A brand audit is a participatory initiative that involves citizen scientists counting and documenting the brands found on plastic waste to help determine which companies are responsible for plastic pollution. Overall, 429,994 pieces of plastic waste were collected and analysed to identify the companies polluting the most places with the most plastic waste. The participants documented the brands of 4,645 parent companies this year.
In 2022, Break Free from Plastic also analysed the longitudinal data trends from every five years of its worldwide brand audits (2018-2022). These reveal a remarkable consistency of results: year after year, the same multinational fast-moving consumer goods (FMCG) companies - which have the largest market share and generate the most plastic - are the top plastic polluters.
Most notably, The Coca-Cola Company has been the world's top plastic polluter by a significant margin every year since the global brand audit began in 2018. The 2022 brand audit found more than 31,000 Coca-Cola branded products, a 63% increase from 2021. The brand audit has found more and more Coca-Cola products each year, with the 2022 results representing more than three times the number found in 2018.
Stay up to date on industry news. Subscribe to our newsletters!
Global Plastic Treaty
The non-profit also criticises that The Coca-Cola Company has been named an official corporate sponsor of the 2022 United Nations Climate Change Conference (COP27) in Egypt.

Suggested read: The Top 1000 Managers of Austria: Read more about the Ranking here.
Nevertheless the NGO has great hopes in the Global Plastic Treaty. An Intergovernmental Negotiating Committee (INC) has been established in 2022 with the mandate of advancing a legally-binding international agreement on plastics. So UN member states are currently in negotiations for the treaty that will cover the entire life cycle of plastics, from design to production to disposal. The second session of the Negotiating Committee (INC-2) will take place in Paris, France, from the 29th of May 2023 to the 2nd of June 2023.


The top plastic-polluting corporations of 2022
The Coca-Cola Company
PepsiCo
Nestlé
Mondelēz International
Unilever
Procter & Gamble
Mars, Inc.,

Philip Morris International
Danone
Colgate-Palmolive