Anaesthetic Gas Recycling
:
Anaesthetic gases: They can be recycled!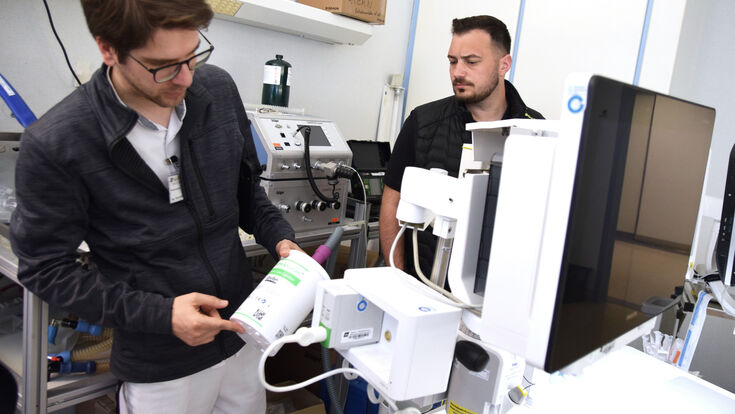 A lot has been talked about the amount of waste coming from hospitals and other medical institutions. Especially at the height of the pandemic when personal protection equipment (PPE) such as gloves, face masks, and protective suits made up a huge amount of waste worldwide.

But, what few people are aware of: the healthcare system is responsible for 4 to 5 per cent of the global greenhouse gas (GHG) emissions, surpassing the sum of aviation and shipping. This influence is even higher in highly technological societies: In Germany, emissions from the health sector add up to 0.71 tonnes of CO2 equivalents (CO2e) - i.e. the combined warming effects of the various GHG - per capita and year, which currently corresponds to about 8 per cent of total GHG emissions. The areas of anaesthesia and intensive care cause about half of these, in particular also through inhalation anaesthetics.
A comparison of different healthcare systems shows an immense savings potential in the surgical field: a cataract surgery leads to six kilograms of CO2e emissions in India and 180 kilograms in the UK - with comparable complication rates and outcomes. A study from 2017 showed that the avoidance or sparing use of inhaled narcotics and sensible control of ventilation technology in the operating theatre can be powerful factors. But what, if it is possible to capture the gas and recycle it?
Anaesthetic gases: not so good for the environment
Anaesthetic gases or inhalation anaesthetics are either directly gaseous (nitrous oxide and xenon) or initially liquid. The so-called volatile anaesthetics (isoflurane, desflurane, and sevoflurane) must first evaporate into a vapour before they can be inhaled into the body and used clinically. Nitrous oxide (also known as laughing gas) is one of the earliest anaesthetic gases and was first used successfully in 1844. New, more advanced agents are still coming onto the market today. In countries such as Germany and Austria, hospitals now mainly use isoflurane, desflurane, and sevoflurane for anaesthesia. Xenon is no longer used because it is too expensive and difficult to obtain.
Stay connected - subscribe to our newsletters!
Anaesthetic gases have been tried and tested for many decades and are extremely safe for our patients. However, they are fluorinated (chlorinated) hydrocarbons and thus - to varying degrees - highly potent greenhouse gases
Erwin Trampitsch, provincial hospital Villach, Austria
"Anaesthetic gases have been tried and tested for many decades and are extremely safe for our patients. However, they are fluorinated (chlorinated) hydrocarbons and thus - to varying degrees - highly potent greenhouse gases," says Primar Dr. Ernst Trampitsch, head of the Department for Anaesthesiology and Intensive Care Medicine at the provincial hospital in Villach, Austria (LKH Villach). A reduction in halogenated hydrocarbons was agreed in the Kyoto Protocol of 2005 and a global phase-out by 2035 was signed in Kigali in 2016. However, volatile anaesthetics were exempted from this protocol as medical substances. "Anaesthetic gases are also the only halogenated hydrocarbons detectable in the atmosphere in increasing concentrations. Surprisingly, these hydrocarbons have even been detected in the atmosphere above Antarctica," Trampitsch adds.

A large part of the anaesthetic gases used in an operation is exhaled by the patient. Since the gases are almost not metabolised by the body, the exhaled air still contains unchanged anaesthetic gas. To protect the staff in the operating theatre, the anaesthetic gases are currently extracted during an operation under general anaesthesia and discharged directly into the outside air. Resulting in the above-described impact. More and more working groups are now looking into how best to reduce the carbon footprint of the area of anaesthesia.
To reduce the GHG emissions at Trampitsch's department a Green Team was founded as early as 2021, which has since been successful with the recycling of anaesthetic gases.
Facts about anaesthetic gases
The climate-damaging emissions of a 7-hour operation with desflurane correspond to a car journey of about 15,000 kilometres
Each anaesthesia causes up to 118 kilograms of CO2 equivalents
Anaesthetic gases are more harmful to the climate than CO2:
Desflurane: 2,540-fold
Isoflurane: 510-fold
Sevoflurane: 130-fold
Nitrous oxide: 300-fold
Anaesthetic gases cause up to 35 per cent of the emissions of a clinic
Anaesthetic gases remain in the atmosphere much longer than the anaesthetic lasts (global warming potency/GWP)
Desflurane: up to 14 years
Isoflurane and sevoflurane: 2 to 6 years
Nitrous oxide: up to 114 years
Let's recycle a gas
Trampitsch and his team rely on technology using activated carbon filters by German live science company ZeoSys. The system can capture desflurane, sevoflurane, and isoflurane, Daniel Kreuzer, Head of Construction, Facility Management and Medical Technology at the Barmherzige Brüder Austria (Brothers of Mercy), which runs seven hospitals in Austria, explains: "Nitrous oxide on the other hand, cannot be recycled. If a filter is fitted to the anaesthesia machine, it is no longer possible to anaesthetise with nitrous oxide with this machine. But nitrous oxide is disappearing completely from the market because of its Global Warming Potential (GWP) value and its long residence time in the atmosphere," Kreuzer says. "In addition, anaesthetists should work with as little anaesthetic gas as possible. In technical jargon, this is called "minimal flow". This also increases the service life of a filter."

When full, the canisters, which capture 99% of the waste anaesthetic gases, will be collected by ZeoSys and treated in their recycling facility in Luckenwalde, south of Berlin. The company was the first in the world to receive approval for recovered anaesthetic gas as a medicinal product. Not an easy task as ZeoSys CEO Christian Ewers says. "It is hard to convince authorities of innovative ideas." The company first applied to the Austrian Agency for Health and Food Safety (AGES) for approval. "Small countries are more open to innovation", Ewers says. Once ZeoSys had the Austrian approval, the German authorities followed suit. The next step is the approval of the European Medicines Agency (EMA).
Currently, about 90 % of the filtered anaesthetic gases can be extracted again. The adsorbed gas is displaced from the activated carbon by steam, and the desorbate is then purified by distillation and reused. The quality and effectiveness of the gases will remain unchanged.

In addition, energy and resources are saved by decommissioning the anaesthetic gas extraction systems. "Apart from the environmental aspect, hospitals can actually save money by using the filters", Ewers says pointing at the money and energy necessary to install and operate the gas-scavenging systems commonly used.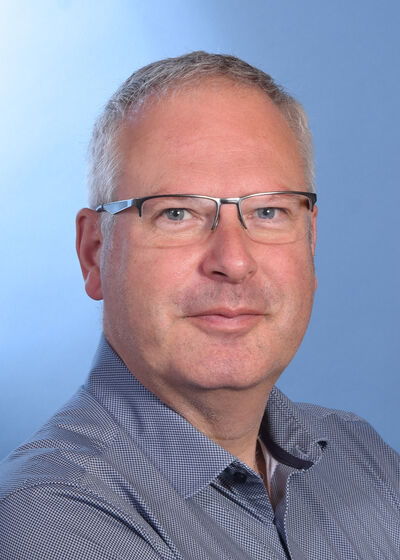 Growing interest in technology
LKH Villach is the first hospital in Austria with such a technical recycling option and thus serves as a role model. Several other Austrian hospitals have already followed suit or are planning to do so.
One of them is the Hospital of the Barmherzige Brüder (Brothers of Mercy) in Eisenstadt.
The first anaesthesia machines were already retrofitted. In the next few months, a total of over 60 anaesthesia machines will be upgraded in the other six hospitals of the Brothers of Mercy: in Graz, Linz, Klagenfurt, Salzburg, St. Veit/Glan, and Vienna.

In Germany, hospitals that are part of the KLIK green project, such as the hospital Salem Heidelberg, are also using the ZeoSys technology.

In 2020 Baxter became a cooperation partner of the German company. Now ZeoSys together with its partner has about 400 clients using the innovative filter and recycling system. And the trend is upwards.
Upcoming: Our in-depth interview with ZeoSys CEO Christian Ewers.