Smart Waste Management
:
"The integration of smart waste management systems promises profound transformations in urban areas"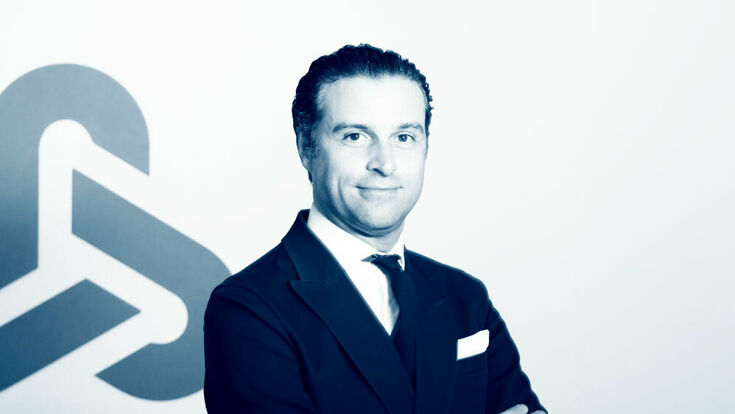 Can you explain the concept of data-driven waste management technology and how it differs from traditional waste management approaches?
Harnessing the power of data has paved the way for a more efficient, transparent, and sustainable approach to waste management. Such data empowers waste management companies and municipal governments to comprehensively understand waste generation trends. By analyzing this data, they can refine collection routes and improve upon waste diversion strategies, marking a significant departure from conventional methods.
Waste management has historically relied upon guesswork and manual processes and estimations. This approach often led to inefficiencies. This is where Rubicon and its suite of software-based waste, recycling, and fleet operations products for businesses and governments come in.
Stay connected - subscribe to our newsletters!
What challenges are associated with managing and analyzing large volumes of data generated by data-driven waste management systems?
Largely the sheer volume of data generated, the pace at which it is produced, and the diverse sources it originates from, such as sensors, cameras, driver input, etc. Ensuring data accuracy, maintaining its privacy, and safeguarding against cyber threats further underscore the complexities.
Yet, with these challenges comes the promise of solutions. Advanced big data technologies, like those developed through the partnership between Rubicon and Palantir, offer robust storage, management, and efficient analysis capabilities. Real-time analytics allow for fast data interpretation, paving the way for proactive issue resolution.
To ensure the integrity and security of this data, a suite of specialized tools is paramount. Data integration tools unify disparate sources, while data quality tools uncover inconsistencies. Furthermore, data privacy and cybersecurity remain at the forefront, with dedicated tools ensuring the protection of sensitive information.
Related article: "Digitisation and waste optimisation are the inevitable future"
What steps are typically taken to ensure that the data collected and analyzed in waste management processes is both reliable and relevant?

To optimize the data collected and analyzed within the waste management industry, we must start with a clear definition of the data's purpose. Knowing the objective, we can identify data sources, and ensure precise, systematic collection.

The next phase involves data cleaning to erase anomalies, followed by a thorough analysis to extract meaningful insights. These findings are then interpreted and conveyed to stakeholders.

With this said, the efficacy of this data is often contingent upon its context: the timing, location, and the personnel behind its collection. The chosen methodologies, both in collection and analysis, can have a profound impact on the data's utility.

Lastly, recognizing potential biases is critical. Whether inadvertent or deliberate, data biases can skew outcomes. It is imperative to recognize these inclinations and implement strategies to counteract their influence, ensuring data integrity.
Related article: Digital solutions help make waste management more efficient

Waste management has historically relied upon guesswork and manual processes and estimations. This approach often led to inefficiencies.
Are there any regulatory or compliance aspects that need to be considered when implementing data-driven waste management technologies, especially when dealing with sensitive waste data?

Navigating regulatory and compliance standards is paramount, particularly when handling sensitive waste data.
The landscape of these regulations varies based on geographical location and the nature of the data. Primary considerations encompass data privacy laws, which dictate the collection, utilization, and dissemination of personal data. Additionally, data security mandates ensure protection against unauthorized data breaches, while environmental regulations might stipulate secure storage or timely disposal of certain waste data.
What are some of the potential environmental and economic benefits of implementing smart waste management systems in urban areas?
The integration of smart waste management systems promises profound transformations in urban areas.

Embracing smart waste management systems in cities can encourage waste reduction at its source, bolster recycling and composting uptake among residents and commercial enterprises, and strategically diverting waste from landfills, cutting greenhouse gas emissions. Beyond the environmental benefits, these efficiencies help to optimize collection routes, conserving fuel, time, and financial resources overall.
Can you share success stories or case studies where municipalities or organizations have achieved notable improvements in waste management efficiency through data-driven approaches?
Of course! We believe that customer satisfaction is a vital aspect of any municipal service, and the efficient management of waste and recycling is no exception. To ensure that residents' needs are being met, municipalities and organizations around the world are increasingly turning to innovative software-based solutions.
One of our customers, the City of Houston, Texas once grappled with waste management issues. After employing Rubicon's route assist feature, the City greatly improved route optimization, leading to decreased fuel consumption and better time management.
In Cleveland Heights, Ohio, the transition to Rubicon's platform ushered in an uptick in recycling rates. The City then used our data analytics to further educate residents, resulting in even greater rates of recycling.
The City of Dubuque, Iowa harnessed our technology to reinforce responsible waste disposal among its residents. By allowing drivers to report non-compliant disposals and educating consumers, Dubuque experienced reduced waste tonnage and lower expenses.
And as a final example, the City of Glendale, Arizona digitalized its entire waste management system with Rubicon, culminating in optimized routes and reduced operational times. Glendale's work with Rubicon has set the gold standard in Arizona for digital waste management, prompting nearby cities to follow suit.
Related article: "Data-driven sorting and compositional analysis is becoming vital"
At its core, IoT facilitates real-time data capture, from waste and recycling trucks providing automatic service confirmation to customers, to smart bins notifying owners when they're at capacity.
What role does the Internet of Things (IoT) play in connecting various elements of waste management, such as waste bins, collection vehicles, and central monitoring systems?
The Internet of Things (IoT) stands as a linchpin in the evolving waste management narrative, seamlessly interlinking elements like collection vehicles, dispatch boards, and even waste containers themselves. At its core, IoT facilitates real-time data capture, from waste and recycling trucks providing automatic service confirmation to customers, to smart bins notifying owners when they're at capacity.
The IoT is already bringing greater efficiencies into waste and recycling. Routes are being optimized to save time and fuel, and tangible cost savings are being made by streamlining waste reduction and diversion tactics. But it's not just about economics. The environmental benefits in the form of reduced greenhouse gas emissions, coupled with enhanced transparency and bolstered public health, underscore IoT's pivotal role in reshaping the future of waste management.
What advice would you give to municipalities or waste management companies that are considering transitioning to a smart waste management approach?
For local municipalities or waste management companies keen on embracing a smart waste management system, you must begin with clear objectives. What facets of the waste management process are you looking to change for the better? Whether it's minimizing waste, bolstering recycling efforts, or streamlining collection processes, a well-defined goal provides a roadmap.
Next, look at your current system, recognizing its strengths and pinpointing areas that can be improved. Getting support from key stakeholders—from residents to governing bodies—cannot be overlooked. It is pivotal to articulate the transformative potential of smart waste management solutions, such as those provided by Rubicon, so to foster a collective commitment. Once the solution has been deployed, constant monitoring and analysis post-implementation ensures that the new smart approach aligns with your envisioned goals, enabling timely course corrections as needed.
How do you foresee data-driven waste management technologies evolving in the future, and what new possibilities do you see on the horizon?
I believe that the future promises a more intertwined relationship between cameras, sensors, and advanced analytics. We're not just talking about mere data collection but delving into a realm where affordability meets ubiquity: every waste bin, every refuse type, every location becomes a data point. Artificial intelligence (AI) and computer vision already sit at the heart of the revolution that Rubicon is leading within its suite of tech services, distilling raw data to discover trends, optimize routes, and foster sustainability-focused initiatives. This will call on collaboration across multiple stakeholders—from governments to commerce to regular citizens, to ensure that data is both meaningful and actionable.
Such technology-driven paradigms aren't just evolutionary; they're transformative. Harnessing data's potential stands to redefine waste management's very ethos, championing reduction, enhancing recycling, and minimizing our collective environmental footprint.