Textile recycling
:
The world's first automatic large-scale textile sorting plant is in Sweden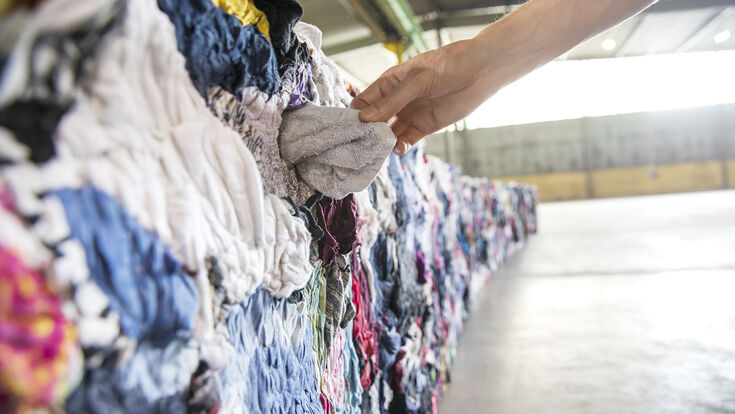 According to a report by the European Environment Agency (EEA) in 2020, on average, textile consumption in Europe had the fourth highest environmental and climate change impact from a global life cycle perspective. In terms of water and land use, it had the third highest impact, and in terms of raw material use and greenhouse gas emissions, it had the fifth highest impact.
Over the past decade, the price of clothing has been in decline relative to inflation, and each item of clothing is in less use than in the past. So every year, about 5.8 million tonnes of textiles are discarded in the EU, or about 11 kg per person, much of which ends up in landfills or incinerators. The EU27 have already agreed to ban the destruction of unsold textiles. And at the beginning of July the EU Commission presented a proposal that would make the introduction of harmonised Extended Producer Responsibility (EPR) systems for textiles mandatory throughout the EU.

On the other hand, textile recycling is becoming a relevant factor with quite a few protagonists on the market. One is the "Swedish innovation platform for textile sorting" Siptex. It's the world's first automatic large-scale textile sorting plant. Waste Management World talked to Anna Vilén, Head of Communication for Siptex, about the project and requirements for high-quality textile recycling.
Like our content? Subscribe to our newsletters?
Can you tell us about the Siptex project: How did it come about, and when did the sorting facility start operation?
SIPTex stands for "Swedish innovation platform for textile sorting" and will be the link that is currently lacking between textile collection and high-quality textile recycling.
Siptex is funded by Vinnova and is a step 3 project within the challenge-driven innovation program. This step involves the establishment of the world's first automated sorting plant for post-consumer textiles on an industrial scale. The project is led by IVL Swedish Environmental Institute and is carried out together with a broad consortium consisting of Swedish fashion companies, research institutes, authorities, and actors from different parts of the value chain for textiles.
Why is textile waste sorting important?
For textile recycling on a larger scale, consistent quality and large volumes are required. Today's manual sorting of textiles can not match the market's need for quality-assured products. Automated sorting is the link that is currently missing between collection and high-quality textile recycling. Therefore, Siptex will contribute to increased circularity in the textile value chain and strengthen Sweden's position as a pioneer in innovation and circular economy.
How much textile waste can be sorted here annually?
24000 tonnes per year.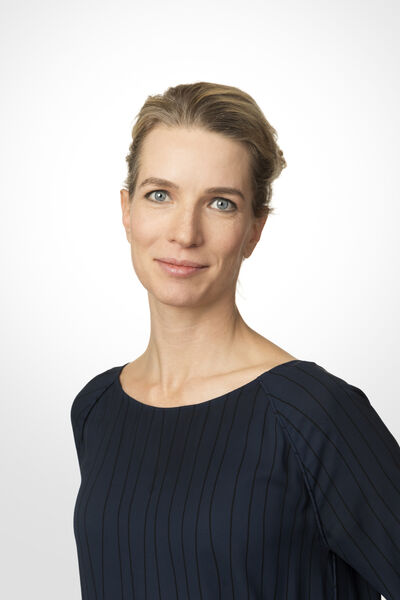 What is the advantage of a large-scale facility?
Textile is a low-value material, hence large scale is essential in all parts of the value chain.

What are the advantages of automatic textile sorting compared to manual sorting and how does the sorting process at Siptex work?
Using near-infrared and visual spectroscopy (NIR / VIS), Siptex sorts textile waste by fiber type and color. The textiles are illuminated, and the light is reflected in different ways depending on the material. Sensors detect and calculate the type of fiber. Compressed air blows the fabric so that it ends up in the right container. The plant can be programmed to sort out three different flows simultaneously.

The human eye can not see what the NIR /VIS can. For fibre recycling, this is the most important parameter.
Are there limitations as to what sort of textiles can be sorted at Siptex?
Multiple layered clothing such as jackets, big items such as sheets, and garments with big plastic prints are not fit for our facility.

Where does the textile waste that is sorted here come from?
Mainly post-consumer clothing from households, that has been through manual sorting, to pick the material fit for the secondhand market.

Are the textiles recycled on-site?
No. Secondhand is already sorted out when the materials reach Siptex. We in our turn prepare the material for fibre recycling, where it is of utmost importance that the fibre content is correct.

To which type of recycling does Siptex contribute the most?
All types of recycling, but we aim for as much as possible to fiber-to-fiber.

What sorts of textiles can be recycled?
Cotton, Polyester, Linnen, Wool. The best for high-quality recycling is mono-materials.

Mixed textiles are a real challenge for the recycling process. Are there economically feasible technologies to recycle them?
Mixed materials is of course a challenge. There is a lot of R&D going on, and techniques are on the brink of commercialization.

How important is design for recycling regarding textiles?
Super important. The trend with low-quality garments that was introduced by the fast fashion companies lowers the possibilities for both re-use and recycling.
Which countries are at the forefront of textile recycling?
Sweden, Finland, Spain, and Germany to mention the forefront in Europe.

How do you see the future of textile recycling?
With the upcoming regulations from the EU, there will be increased fiber-to-fiber recycling and garments will be designed to last longer and re-used first. Hopefully.

What do you think about the ban on the destruction of unsold textiles?
Why did it take so long to legislate on that ban – it's a no-brainer. Nothing should be destructed that is usable