Plastic waste
:
"Chemical recycling is meant to overcome the limitations of mechanical recycling"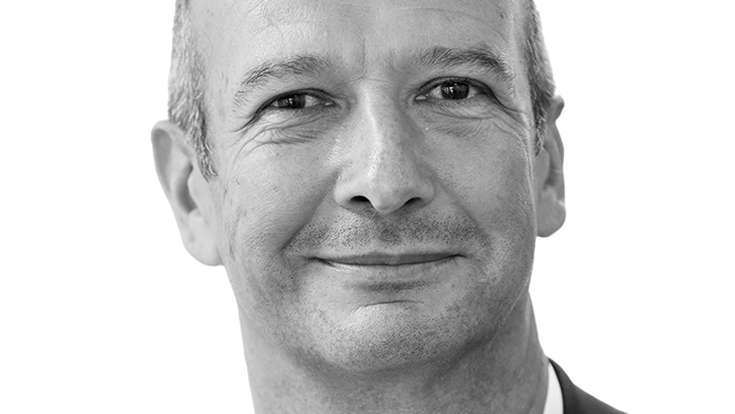 What are the advantages of chemical recycling over mechanical recycling?
Modern lifestyles thrive on the lightweight and durable protection that plastic packaging offers. Unfortunately, not all plastics can easily be mechanically recycled. Certain types of plastics, such as films and flexibles, are typically either destined for landfill, or incineration or end up in our oceans, where it is estimated that eight million tonnes of plastic are dumped every year.

This is where chemical recycling has a big part to play in treating these plastics, as well as other advantages of its final product. Unlike mechanical recycling, which downgrades plastics (with the exception of PET bottles), chemical recycling recycles plastics again and again, with no deterioration of quality. Our TAC™ process chemically recycles end-of-life plastics to produce TACOIL™, a feedstock that replaces fossil oils in the production of new plastics. This lessens resource depletion and minimizes waste and plastic pollution. While most plastics that are mechanically recycled cannot be used for food-grade applications, Plastic Energy's TACOIL™ meets all the safety standards and requirements to be used for the manufacturing of food-grade packaging.
Do you see those two technologies as rivals?
On the contrary, chemical recycling is not meant to be a replacement for mechanical recycling, but rather overcome some of its limitations. Plastic Energy's process can be a complementary approach to mechanical recycling as it can treat difficult-to-recycle plastics and turn them back into their original building blocks. Our process can take mixed post-consumer polypropylene, polyethylene, and polystyrene plastic waste, with no need to wash or separate by polymer type. This includes packaging such as crisp packets, coffee lids, sweet wrappers, plastic bags, and flexible fruit containers, which would otherwise have been sent to landfill or incineration.
Combining mechanical recycling and chemical recycling efforts will greatly reduce plastic pollution and the number of plastics being sent to linear waste treatment facilities, which is beneficial for the circular economy.
Read here what Antonino Furfari of Plastics Recyclers Europe hast to say on the topic!
Unlike mechanical recycling, which downgrades plastics, chemical recycling recycles plastics again and again, with no deterioration of quality.
Is chemical recycling economically feasible?
Although the chemical recycling sector has proved that it is feasible and necessary for the packaging sector going forward, policy and legislation surrounding chemical recycling lag behind, and more clarity is needed to encourage investment. The economics make sense when considering that the demand for recycled content is only set to increase with recycled content targets for packaging, and chemical recycling will be needed for brands to meet these targets. There is currently a large imbalance between the supply and demand of recycled polyolefins for food contact, which will increase because of legislation and voluntary targets.
Which is the most promising chemical recycling technology at the moment?
There isn't necessarily only one promising chemical recycling technology, as there is a wide range of different technologies which all have a part to play in building the European circular economy. Plastics have different chemical properties and thus require different processes to recycle them. In Plastic Energy's case, we have passed the proof-of-concept stage with our TAC™ process, and food-grade packaging and products made from our TACOIL™ have been commercialized on the European market.
How important is mixed waste sorting/pre-sorting for chemical recycling?
It depends on the process and the requirements of each technology. Typically, there is a sortation step to remove organics and metals from the waste to ensure it meets feedstock specifications. In Plastic Energy's case, we don't need to do an additional sortation of the feedstock by polymer type or colour, which is what is required in mechanical recycling, which is a big advantage of our process.
Like our content? Subscribe to our newsletters!
As governments and policymakers continue to introduce more mandatory recycled content targets for plastic packaging, chemical recycling will continue to grow due to increased demand.
How do you see the future of plastic recycling?
Plastics recycling has a bright future ahead, as demand for more sustainable products and recycled content in plastic packaging continues to grow. Recycling will need to be combined with the prevention of waste and re-use, as is indicated by the European Waste Hierarchy.
Plastic Energy is building bigger, more efficient chemical recycling plants that can, in turn, recycle more plastics. We have three plants currently under construction in Europe, including a joint venture with SABIC for a 20,000-tonne capacity plant in the Netherlands, a joint venture in France with TotalEnergies for a 15,000-tonne capacity plant, and another 33,000-tonne capacity plant in France with an offtake agreement with ExxonMobil, both which are expected to be operational in 2024.

Will mechanical plastic recycling still be relevant in 15, or 20 years?
Mechanical plastic recycling is a large industry that will continue to have an important part to play in the recycling landscape of the future. For example, mechanical recycling has a tried and tested process for recycling PET bottles and downcycling other plastics into useful materials. In the next 15 or 20 years, a combination of mechanical and chemical recycling technologies should be used to recycle more plastics and reduce plastic pollution.
How important are legal frameworks such as recycled content targets, and EPR schemes…?
Recycled content targets and EPR schemes are of the utmost importance to spur the industry forward and increase the sustainability of packaging. As governments and policymakers continue to introduce more mandatory recycled content targets for plastic packaging, chemical recycling will continue to grow due to increased demand. Along those lines, policy clarity on mass balance is also needed to ensure that chemically recycled content can be accounted for in these packaging targets, or else there is a risk that investments will slow and that there won't be enough chemical recycling capacity to ensure that these targets can be met.
For more on the topic read here!