Interview WtE and EU ETS
:
Thorsten Becker: "Emissions from other waste management activities should be treated in the same way as WtE."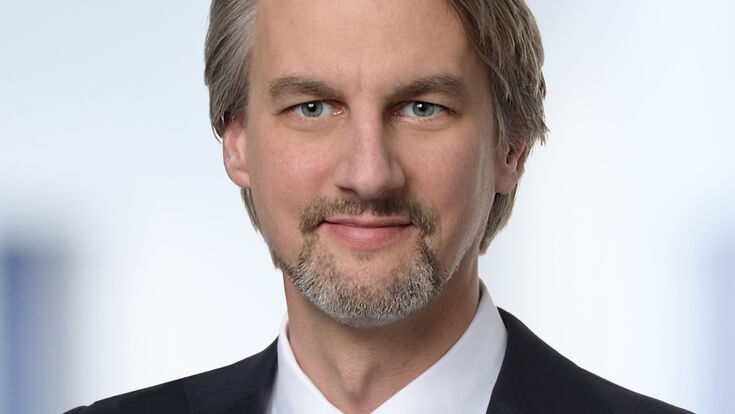 The European Commission set up the EU Emissions Trading System (EU ETS) in 2005 in order to combat climate change and sees it as its its key tool for reducing greenhouse gas emissions cost-effectively. So far, the waste sector has been excluded from the EU ETS. Instead, it falls under the jurisdiction of the Effort Sharing Regulation (ESR). Covering all sectors that are not included in the EU Emissions Trade System including transport, buildings, agriculture, non-ETS industry and waste and stipulates a 30% reduction in emissions by 2030. But as part of the European Green Deal the European Commission is also looking into the EU ETS and wants to include WtE in it. Last June the European Parliament approved of including WtE as of 2026. Later the Council called for a prior conditional impact assessment.

"On the one hand, we understand and accept the concept of the ETS and its aim to reduce any type of greenhouse gas emissions by assigning an appropriate cost to all emissions," says Thorsten Becker, Director Sales& Proposals at Doosan Lentjes. "On the other hand, WtE plants are an essential part of waste management as they recover energy from non-recyclable materials and provide a sink for pollutants that we all want to eliminate from the (circular) economic system. Discrimination against WtE as the only waste management activity subject to the ETS should be avoided in order to prevent negative side effects within the waste management chain."
The waste management sector could contribute significantly to reducing GHG emissions if landfilling were reduced in favour of WtE.
Thorsten Becker, Doosan Lentjes
Should WtE alone be included in the ETS it may lead to less desirable disposal routes, such as landfilling (legal and illegal) and export to questionable and poorly monitored "recycling" designations for which no such fees are charged, he argues. "Although these effects are certainly not intended by the policymakers, the risks must be carefully assessed, and negative side effects be avoided. Emissions from other waste management activities should be treated in the same way as WtE."
Including all waste management sectors would lead to a fairer treatment of all waste management activities. "However, it can be debated whether inclusion in the ETS is necessary," says Becker. "The waste management sector could contribute significantly to reducing GHG emissions if landfilling were reduced in favour of WtE. Landfills emit methane gas, which is much more dangerous and whose greenhouse effect is much higher than that of CO2 from the combustion process (methane is 84 times more effective than carbon dioxide over a 20-year period)."
For the future he sees carbon capture as an important technology for WtE: "Not only the long-term storage of captured CO2 is a promising possibility, but also the application of CCU including sector coupling, e.g. the production and local use of non-fossil fuels or hydrogen for transport purposes or to meet peak demand for electricity and heat."