Interview Waste-to-Energy and EU ETS
:
ESWET's Patrick Clerens: "The entire waste management sector should fall under the same legislation."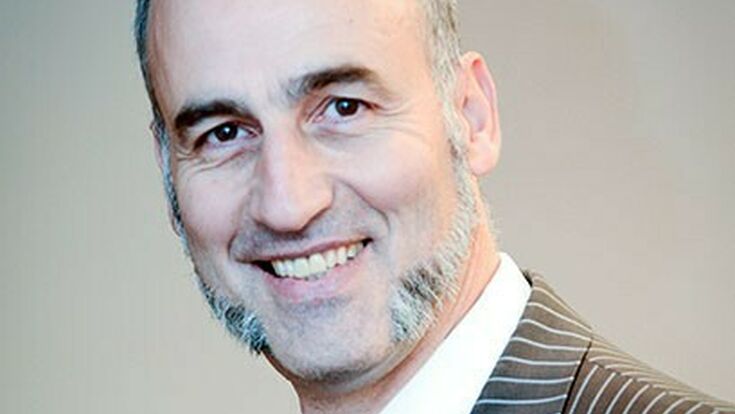 What role does Waste-to-Energy play in the production of energy in the EU?

Waste-to-Energy's role is to use non-recyclable waste as a resource to produce local affordable continuous energy when other intermittent renewable sources such as wind or solar energy are not readily available. In other words, Waste-to-Energy (WtE) is a baseload power source that contributes to the grid reliability while ensuring that our non-recyclables do not get landfilled, which is the least preferable solution for non-recyclable waste.

The energy output of WtE is approximately 50% renewable and contributes substantially to the transition from fossil fuels in the electricity, district heating, industrial steam supply, and transport sectors. In some cities with good district heating networks such as Brescia in Italy or Malmö in Sweden, Waste-to-Energy covers up to 50% of the heat demand. The amount of primary energy generated by WtE in 2019 was equivalent to 13.8 billion m³ of natural gas. This corresponds to approximately 9% of the natural gas imports to the EU from Russia in 2021.
Waste-to-Energy should not be understood as a panacea to the energy crisis but as a complementary tool to other renewable sources.

How do you see the current proposals regarding W2E and EU ETS?

A balance must be found between the current position of the Council and the Parliament.

The Council position is calling for a prior conditional impact assessment – the only tool that can properly demonstrate whether the ETS is effective in tackling emissions from Waste-to-Energy. Such an assessment is also crucial in the absence of a clear EU framework for the monitoring and reporting of emissions that fit the specific features of waste incineration. This is a technical issue that is covered in the Council's position but so far ignored by the Parliament.

However, the Parliament is also considering including other forms of waste treatment in the ETS. While the most appropriate instrument can be discussed, the entire waste management sector should be covered by the same legislation to avoid any disruption of the waste management chain and by extension any increase in landfilling.
What do you think regarding the time frame?

Whatever the date, it would be irresponsible to include the sector without a binding prior impact assessment, to determine the consequences for the waste sector as a whole. However, the Council's proposed transitional period would provide time for such assessment and for the implementation of carbon capture technologies in residual waste treatment plants. With this in mind, it should be noted that CCUS implementation in large-scale plants requires in parallel a real political will to provide a proper framework and to make it economically viable in the long term.

What would it mean for the industry to be included in the EU ETS?

The European Waste-to-Energy sector is committed to making all the necessary contributions toward a climate-neutral Europe by 2050. It is however important to note that, unlike other industries, WtE plants do not have a choice as to the carbon footprint of the plant's input. Indeed, they are bound to treat the residual waste they receive after separate collection and sorting. The goal of the ETS is to encourage covered industries to switch to low-carbon fuel alternatives, but it is not possible for Waste-to-Energy plants to stop treating residual waste and sent it to landfills instead.

That is why ESWET asks for the proper application of the polluter-pays principle in the waste sector so that those responsible for waste generation (waste producers or previous waste holders) pay for its environmental and climate impacts. Waste-to-Energy plants are not the producers of this residual waste, but they are driven by the mission to prevent pollution from this waste and to recover its energy. Emissions Trading on Waste-to-Energy, if implemented improperly, can result in the measure being applied too far from the source of fossil CO2, creating a limited steering effect to fossil-based waste.

Furthermore, splitting the waste management sector by including municipal waste incineration alone in the EU ETS while keeping the other sectors under another legislative instrument, and without any prior impact assessment would disrupt the waste management chain with higher costs of recycling, additional fees for municipalities, and a rise in non-recyclable waste sent to legal and illegal landfills. On the contrary, keeping the entire waste management sector under the same legislative mechanism guarantees a level playing field among all the waste treatment methods. The legal instrument can either be the current Effort Sharing Regulation or the ETS if an impact assessment dictates so.

Regarding the inclusion in the ETS, we are also skeptical about potential "double" or even "triple sanctions" concerning unnecessary overlapping measures at the EU and national levels. Such instances must be avoided so that the treatment of non-recyclable waste is not unnecessarily overly burdened.
If Waste-to-Energy is to be included in the ETS, then other waste management sectors should be included in the ETS as well.
Patrick Clerens, ESWET
Should other waste management sectors be included in the ETS as well?
Since a functional waste management chain relies on interdependent links, it is crucial to preserve a level-playing field and not disrupt the waste hierarchy. To this end, the entire waste management sector should be covered under the same piece of legislation, be it the Effort Sharing Regulation or the ETS. This will ensure that there is no promotion of landfills and their associated – highly potent - methane emissions, which are inadequately regulated today, unlike CO2 and other Greenhouse Gases. If Waste-to-Energy is to be included in the ETS, then, yes, other waste management sectors should be included in the ETS as well.

Therefore, the Parliament's proposal to consider a possible inclusion of landfills and other waste management options within the ETS is in the right direction. However, the Parliament's proposal poses a question of unequal treatment within the waste management sector. While it asks for a prior feasibility assessment on the potential inclusion of other waste management options, it does not condition the inclusion of WtE in the ETS on a prior impact assessment.

As such we see Waste-to-Energy being deliberately singled out and targeted with harsher measures than the rest of the waste management sector.
What needs to be done so that the W2E sector becomes carbon neutral?

Waste-to-Energy plants can already be considered carbon-neutral as they divert non-recyclable waste from landfills, produce energy and fuels, and recover secondary raw materials. These emission offsets should be recognised accordingly in the EU legislation.

According to a 2022 study conducted by Prognos AG and CE Delft on CO2 Reduction Potential in European Waste Management in the 2018 scenario, the waste industry was found to already be nearly carbon neutral, with only 13 Mt CO2eq Net Emissions per year. These results consider the CO2 savings in the manufacturing and energy sectors, generated by the use of recyclates and Waste-to-Energy, instead of virgin materials and fossil fuels.

The next step is to finance carbon capture, utilisation, and storage technologies (CCUS) to allow Waste-to-Energy to become carbon negative. Indeed, WtE emits both fossil and biogenic CO2 (for instance from contaminated paper); biogenic CO2 is carbon that was originally present in the atmosphere and is taken up by biomass such as trees and is considered 'neutral' by IPCC guidelines. As such, supporting the implementation of CCUS technologies for WtE through both access to EU and national funding and regulation will allow the sector to get closer to carbon neutrality, especially for large-scale plants.
What role does W2E play in a circular economy?

ESWET advocates for the reduction of waste at source, meaning less waste production. Then, improved and increased reusability, sorting, and recycling processes certainly have a significant role in the circular economy. But, unfortunately, not all waste is recyclable nor can it be eternally recycled. State-of-the-art Waste-to-Energy is the only viable solution for treating non-recyclables while using them as a resource to close the loop of the circular economy.

Waste-to-Energy is an indispensable link of the circular economy because it offers a holistic approach to resource recovery from non-recyclable waste:

it provides a hygienic service by treating residual waste and pollutants, which would otherwise end up in landfills, thus preventing methane emissions and long-term risks of groundwater, soil, and air pollution;
it recovers metals and minerals from incineration residues; it recovers energy from waste and provides a local and reliable source of renewable electricity, heat, hydrogen, and fuels, substituting fossil fuels and strengthening the EU's energy security;
and finally, it can recover the emitted carbon from its processes through carbon capture technologies and produce further products and fuels.
How do you see the future of the sector?

In terms of the need for residual waste treatment, the situation will not be the same EU-wide.

Most advanced countries might need to adapt their WtE capacity and focus on updating existing plants to match the highest standards, while a lot of European countries are still heavily reliant on landfills and will therefore need a solution for residual waste even after they maximise their recycling rates.

The question is not so much if countries plagued by landfills will invest in Waste-to-Energy, they have to. The real issue is how much it will cost municipalities if unnecessary financial burdens keep being overlapped with our technology.

Integration of innovative technologies – such as CCUS – will also contribute even more to the EU carbon neutrality and sustainability goals. European suppliers are now turning to the production of partly renewable hydrogen, the utilisation of carbon, or again the increased recovery of metals and minerals from incineration residues. Thanks to state-of-the-art technologies, large-scale WtE plants, especially if they are located in the right areas, such as close to hydrogen fuelling stations, will in the near future turn into Integrated Resource-Recovery Facilities (IRF). This means recovering the non-recyclable and optimising the use of important materials.

The right policy framework will help to facilitate this transition, and fully use waste as a resource, as unfortunately, we do not see an immediate decrease in non-recyclable waste generation in Europe and globally.