Food waste
:
Food waste targets need to be mandatory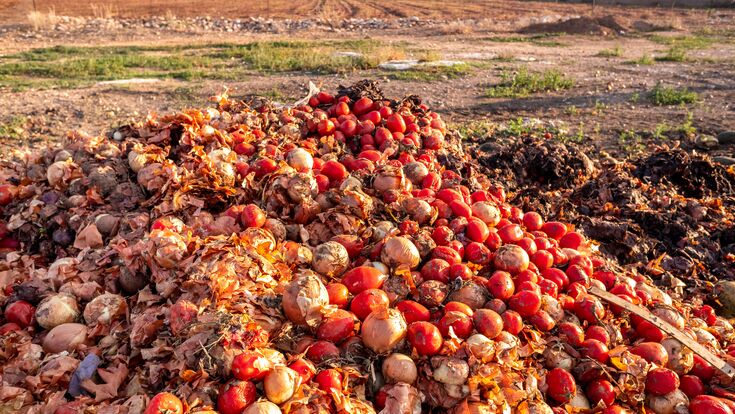 Food waste is a global problem. 30 percent of the food globally is lost or wasted. Seeing the huge number of hungry people in the world, this is a clear social injustice
Furthermore, food waste is an enormous source of greenhouse gas (GHG) emissions thus having a negative environmental impact.
The loss of an estimated 2.5 billion tons of lost or wasted food each year also comes with a financial impact. Boston Consulting Group (BCG) estimated that the food lost during production is worth 230 billion USD.

But what actually is food waste?
There are two different categories to be considered:
Food loss happens before the food reaches the consumer. So, during food production, storage or distribution.
Food waste refers to food that is fit for consumption but consciously gets discarded during preparation, sales or food services. It includes everything from discarded peels to plate waste and spoiled food.
How the EU is fighting food waste
Policymakers realized that it is high time to effectively fight food waste. In 2018, the European Commission adopted the amended Waste Framework Directive (WFD), which requires Member States to begin measuring and reporting their food waste from 2020 onwards, in accordance with the methodology laid out in a delegated decision in 2019. However, the directive delayed a review of food waste reduction targets until 2023, which was highly criticized by non-profits such as the European Environmental Bureau (EEB) and Feedback EU.

Furthermore, the Commission proposed a revision of EU rules on date marking ('use by' and 'best before' dates).
Realising the key role that European farmers, fishers and aquaculture producers play in the transition to a more equitable and sustainable food system the Commission also presented the Farm to Fork Strategy. The strategy sets concrete targets to transform the EU's food system including:
a reduction of 50% of the use and risk of pesticides
a reduction by at least 20% in the use of fertilizers
a reduction of 50% in sales of antimicrobials used for farmed animals and aquaculture
reaching 25% of agricultural land under organic farming.
It also proposes ambitious measures to ensure that the healthy option is the easiest for EU citizens, including improved labelling to better meet consumers' information needs on healthy, sustainable foods.
Food waste targets need to be mandatory
"For the reduction of food waste, it is important to set ambitious reduction targets and impose a legal and equitable obligation to comply", says Fernando Leite, CEO of LIPOR, the Municipalities Association for Sustainable Waste Management of Greater Porto, Portugal. "In the European Union, there has been a lot of talk about this, but until now there still remains to be instituted an important step: to be mandatory!"
He welcomes the Commission's farm-to-fork approach: "The goals of food waste reduction require an integrated approach to the entire food cycle and its players. It is essential to keep in mind that all actors should be involved: agriculture, distribution, commerce, education, waste management, and especially families! It is also crucial to promote local networks for food surplus, giving the opportunity to the food of one's become other's food, increasing its lifespan."
To this effect, LIPOR has launched a campaign under the slogan "Protect the environment and your wallet", showing the environmental, economic and social impact of waste. LIPOR works directly with restaurants and canteens, through its Dose Certa scheme, to know where waste is being generated, and find a solution with them. "We measure the production of food waste (kg) from the preparation of meals to the surplus resulting from the customer's plate and suggest customized measures for promoting sustainable food consumption and reduce food waste," Leite explains. To reduce food waste in restaurants, a new biodegradable foodie bag was developed by LIPOR allowing citizens to take their leftovers home. "The distribution of this reusable, free-of-charge package for leftover food among restaurants is an option for reducing food waste," he says. "It is important to know that we are part of the problem, but that we are also the solution."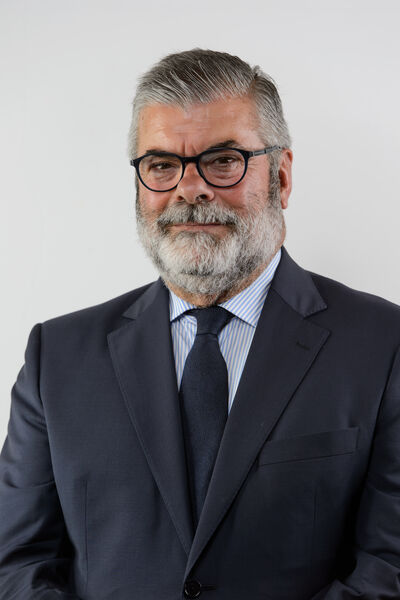 Raising awareness among citizens about the importance of fighting food waste, understanding all the impacts associated with food production to final consumption, understanding the importance of the choices made in the acquisition, storage, and preparation of food, and offering more sustainable consumption solutions, has been one of the missions carried out by Lipor, says Fernando Leite: "We believe that well-informed citizens are more aware citizens." But that still is not enough without a true commitment of the countries and politicians, he says. "The good news is that we already produce enough food, in quantity and quality, to feed everyone on the planet right now."
So now we have to find ways, that all the food does not end up in the waste bin.